Welcome back to another fabulous Whatever Wednesday! Please help me welcome our guest hostess Joanne from Over Seeing the Care of my Household and Laura from Hand- Me- Down Mom Genes. And help me welcome back Sarah from Life in the Orchard and Paris from My Big Fat Happy Life!
Check out Joanne's Baby Bandannas and isn't her little so adorable! These Baby Bandannas would have been great when my Little Dude was a baby!
Look at how delicious these Sweet Corn Cakes by Laura from Hand- Me- Down Mom Genes! Yummy.

Big thanks for stopping by and partying with us! It's time to share your crafts, kids crafts, recipes, posts, photos, DIY, tips, fashion advice, blogging help, articles, parties, giveaways, whatever! Link up and visit other links, meet new bloggers, and have fun!
A few lucky bloggers will be featured on Thank You Honey and win an opportunity to guest host Whatever Wednesday! Every Post gets Pinned!
But First the The Golden Rule!
Follow the Host via a minimum of one method listed below.
If you choose to... And we love it if you do...
1. Subscribe to our Newsletter to be considered for the feature and guest host opportunity! 2. If you choose to share our party by tweeting, G+, Facebook, so more people can find out about the party & join! 3. Please keep posts rated G! 4. Grab our button if you want to place it on your blog. And if you were featured last week if you want!
Let's get this party started!!! It's Whatever Wednesday on Thank You Honey!!
Hostess with the Mostess!


Guest Hostess
Joanna~ Over Seeing the Care of my Household
Laura~ Hand- Me_Down Mom Genes
Sarah~ Life in the Orchard

Paris~ My Big Fat Happy Life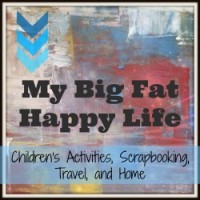 Past Hostess~
Feel free to mingle with some of our last months hostess if you choose. They would love to hear from you!
Anne Marie
Jhanis
Echo
Grab our Button:
Whatever Wednesday…

If you were Featured...

Link Up!